The pet feed plant is using ControlLogix Controller, CompactLogix Controller, Allen-Bradley from Rockwell Automation, to control the sequence and process variable as requirements. This project is composed of Redlion, Productivity Station(PTV) to communicate with Allen-Bradley PLC of maintenance management.
It will have an LED television to display for production line Running, Warning and Failure at maintenance room which all data come from Redlion PTV. Maintenance supervisor/manager will see how fast of system failure solving which it displays and records in csv format for future planning. The plant owner can also be possible to monitor all display on TV through Web Browser from outside of Factory.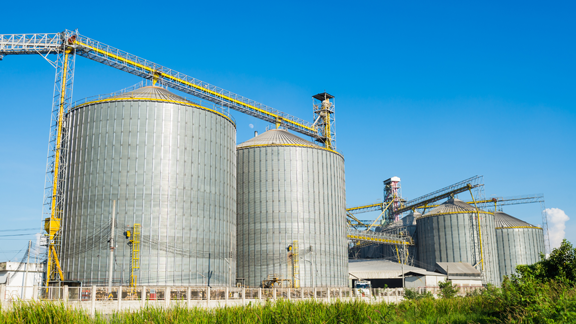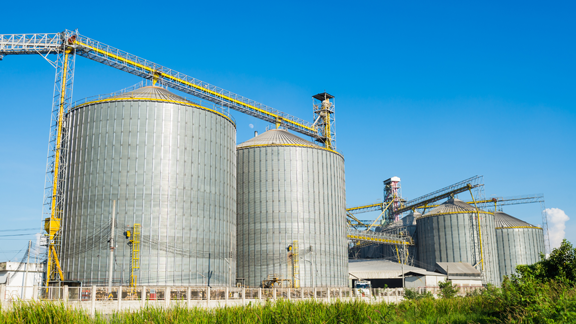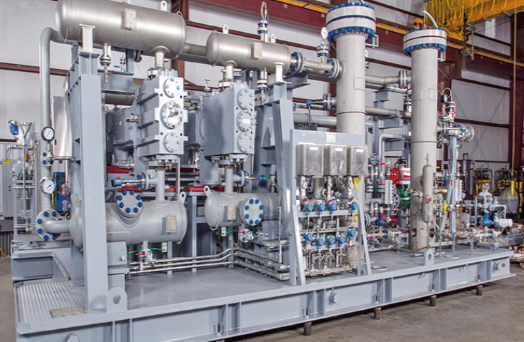 CO-GEN PLANT IN RAYONG WITH GAS COMPRESSOR
There are the panel A and panel B to control two gas compressors which increase  gas pressure to feed two gas turbines. A communication to an existing Distributed Control System is through Modbus RTU protocol which is installed in Remote Chassis of ControlLogix, Programmable Controller. Both panels are TypeZ purge panel with Pepperl&Fuchs purge system. Because it is an outdoor panel installation, Vortex cooler is required to keep all devices inside panel work/operate properly in case of high ambient temperature.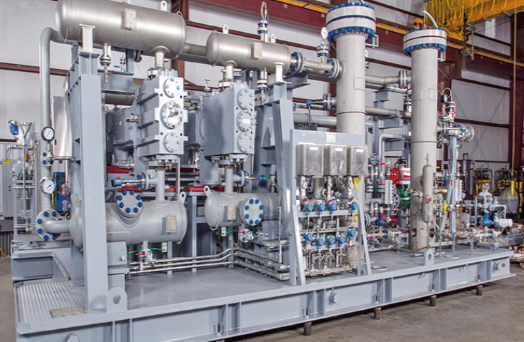 PLANT IN ABUDHABI WITH GAS COMPRESSOR
A gas compressor is controlled with ControlLogix Redundant System. This Local Control Panel is installed off-shore in safe area. A Rittal, Carbon steel, is used to install this programmable controller. At front of panel, there is
an industrial computer which runs RSView32, Human Machine Interface software from Rockwell Automation.
A report can be programmed with VBA (Visual Basic Script) to issue to printer. Also alarm messages are printed on
a dot matrix printer to see Alarm record, although it has the record in Industrial Computer.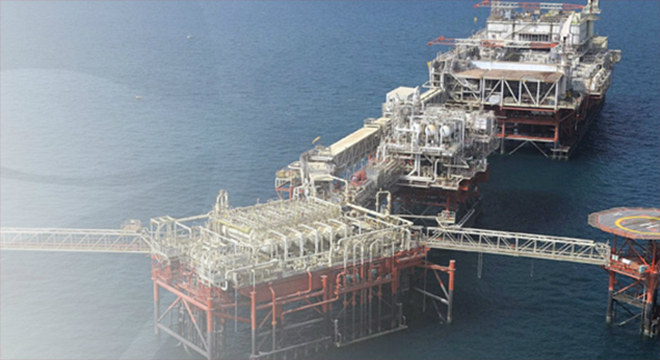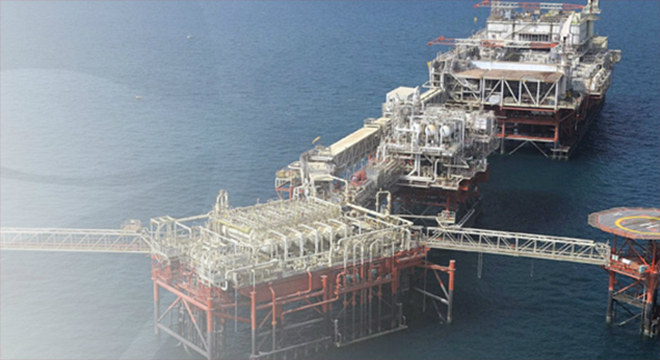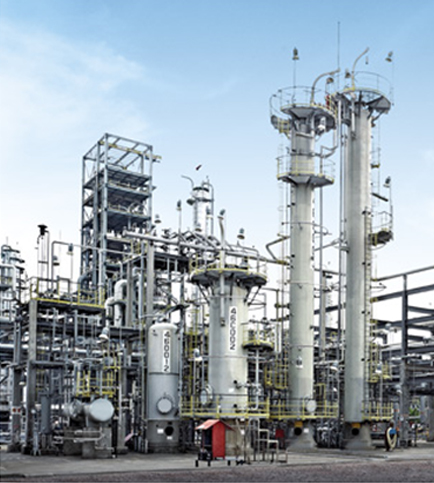 PETROCHEMICAL PLANT IN RAYONG WITH GAS COMPRESSOR
A Siemens S7-300 Programmable Controller with redundant software control is implemented for two S7-300 CPUs for more reliability of controller compared to Single controller. A purge control Panel with certificate from EXPO in UK is used. At front of panel there is new version of operator interface from Siemens WinCC Comfort Panel.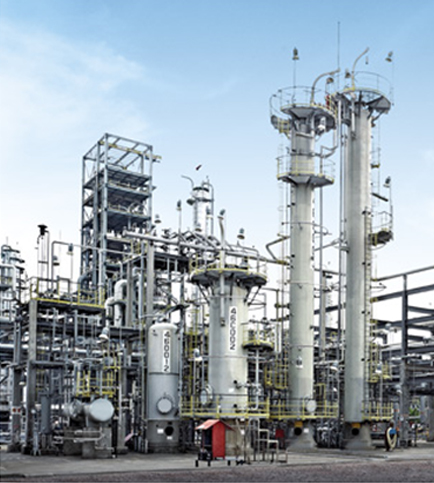 AUTOMATIVE PLANT IN RAYONG WITH CAR LINE AND TRUCK LINE IN LEAN ERROR PROOFING
A ControlLogix System is a Data Center to consolidate all assembly data of each car in both car line and truck line to Manufacturing Database Server. Atlas Copco tooling for car assembly will interface with each PLC section which provides data of Pass/ Not Pass to ControlLogix using EtherNet, DeviceNet Network.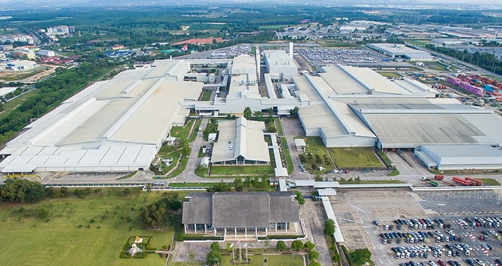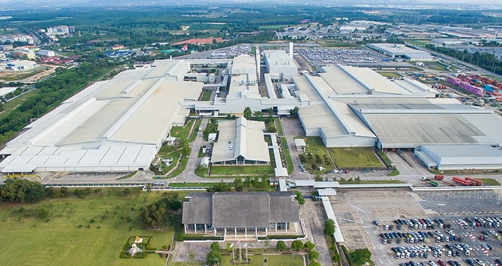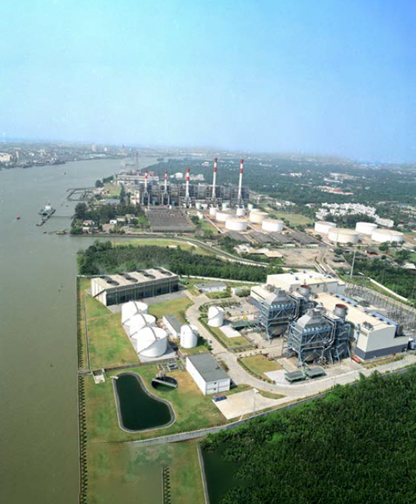 ELECTRICITY GENERATING PLANT IN BANGKOK PLC5 REVAMP TO CONTROLOGIX
There are 5 units of Allen-Bradley PLC5 Redundant system on existing plant which are a sequencer and 4 units of gas compressor control. A sequencer will communicate with
4 units of gas compressor control PLC5 through DH+ Network. Also it is communicated with Infinity90, DCS system in Central Control Room using DH+ Network.
Due to a PLC5 is in Silver program and needs to be replaced with new controller, the first phase is replacement PLC5 Redundant CPUs of sequencer with ControlLogix Redundant CPUs. The existing Remote I/O of PLC5 is still used and communicated with new ControlLogix Redundant CPUs. This new ControlLogix Sequencer is also communicated with Infinity90 DCS through DH+ Network. An existing of Xycom Operator Interface at front of panel
is also replaced with new Allen-Bradley PanelView Plus.